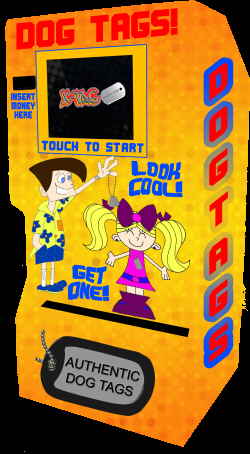 If you are looking to enter into a business of your own or expand an existing business that you are already running, consider making personalized military dog tags! One of today's easiest and most profitable businesses is the making of personalized military dog tags!
Why not start your own business today?
The

Authentic Dog Tag Vending Machine is a moneymaker! Completely self-contained and automatic, this unique dog tag vending machine offers an exciting experience for your customers from start to finish - without any effort from you.
Just pick up your earnings once a week!

Dog Tag Vending Machine brings the excitement of the dog tag trend to entertainment and retail venues in an automatic self-service vending machine.
In high demand among celebrities and young people, military dog tags are today's trendy, must-have fashion accessory! Becoming more and more popular every day, dog tags are worn as necklaces, bracelets, and anklets. Dog tags make a statement as they deck out backpacks, bikes, luggage and bodies.
Gain a piece of the market share! Offer personalized, military dog tags to your customers in and high-traffic location or events. This is your chance to get in on this ground floor opportunity. How many of you expected DVD and Game vending machines to be such an amazing success. They are virtually everywhere.
Now is the time to stake out your locations and get the money-making

Dog Tag Vending Machine working for you. The sooner you do, the faster the cash will roll in! Call 815-568-4115 and we will answer all of your questions and help you get started.
Here are some locations to start making money with X=Tag dog tag vending machines!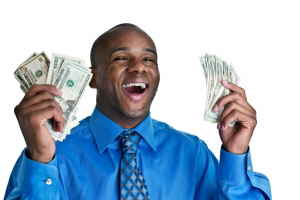 Amusement Parks/Theme Parks

Museums

Gaming Arcades

Family entertainment Centers

Movie Theaters

Malls

Large Retail stores

Army Navy Stores

Airports

Any Tourist Attraction

Military Bases and PX's